Big Girl Bra Blues
Did you know that 85% of women are wearing the wrong size bra? You can instantly appear 10 pounds lighter by wearing the right size bra. The right bra will smooth those love handles, improve posture, and prevent front spillage. Fatshionistas, please do not be cheap when it comes to your undergarments. The old saying you get what you pay for is very true when shopping for a bra. Visit your local department store or my personal favorite Lane Bryant and get professionally fitted for a good support and/or minimizer bra. For plus size women, wearing the right bra not only makes you look slimmer but your clothes will fit you better. I worked at Lane Bryant for the holidays and was fitted for a bra. I was wearing the wrong cup size and need way more coverage. The right bra made a total difference underneath my clothes. (If you love these featured bras as much as I do, click the photos to purchase them!)
The biggest struggle is finding sexy, flirty, and trendy undergarments. If you ever feel frustrated with the range of plus size lingerie available in shops then it's time to discover the beautiful ladies' underwear in larger sizes at
Plus Size Lingerie
. From bras and briefs of every style to luxurious lingerie such basques, corsets and camisoles you'll love the choice of ladies' lingerie sizes and styles. Big girls deserve to have the same pretty undergarments and to have access to these in stores or online.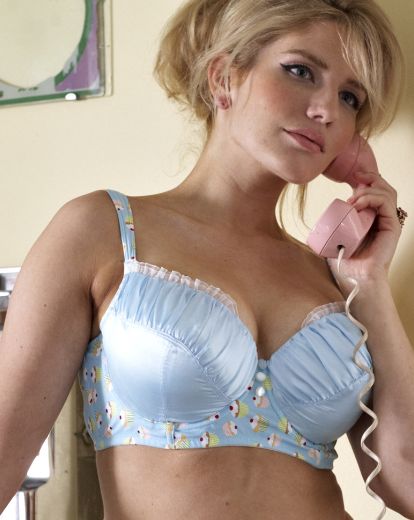 Simply Yours Cupcake Bra
Whether you want a matching set to feel sexy underneath everyday or something to spice up a hot night with your honey, Plus Size Lingerie has a plethora of options. You'll find bras up to G cup, H cup and JJ cup with selected styles in K and L cup plus back sizes from 28-56 to shape and support every female figure.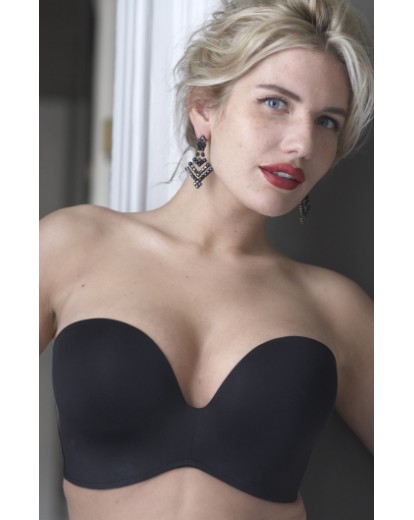 Wonderbra Ultimate Strapless
Their range of plus size bras includes big cup bras to fit a big bust and bras in large back sizes to suit a fuller figure. They have a bra for every occasion: underwired and non-wired bras, multiway and minimiser bras, padded and push up bras, sports bras and support bras plus so much more. We've brilliant brands, including Triumph Doreen, Freya, Fantasie, Panache and many more large ladies' lingerie specialists.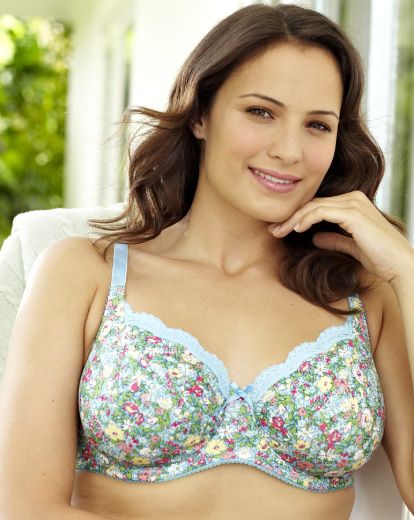 Shapely Figures Pack of 2 Bras
From beautifully embroidered briefs that match your bra, to great value multipacks of everyday cotton knickers, their big range of plus size knickers in sizes 12-34 has something to suit every woman. Choose from classic briefs, cute boy shorts, or thongs.